Contact Info Links
Business Hours
M-F 9am – 6:30pm
Sat. 9am – 12pm
Sun. Closed
---
Phone
MainPhone# 918-710-7529
Free quotes by phone.
(Call or text message available at this number)
Â
---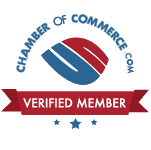 ---
Email
deadbugwalkin@gmail.com
---
Facebook
https://www.facebook.com/deadbugwalkin
---
Google reviews
Click HERE to see all our Google reviews!
---
If you have any questions or need a quote by phones feel free to call or text us. We are extremely friendly and will never make you feel stupid.
---
Quick Links
© 2020 – 2023, Dead Bug Walkin LLC Bed Bug Heat Treatment Specialists Pest Control. All rights reserved.